After being invited to take part in a design exhibition on the theme of a Bordello, Dominic Wilcox came up with his own take on the subject.
This Leather clad washing machine and saddle aims bring the fun back to housework.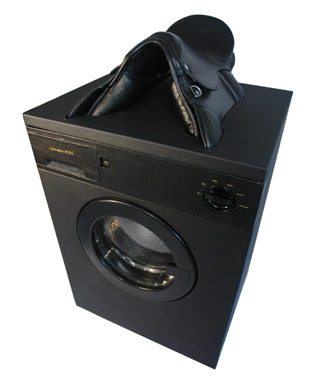 http://www.dominicwilcox.com/orgasmatron.html
I approve of the idea. Who buys one for photos?